The Tip for the Fluffiest Scrambled Eggs
Looking for golden, soft and fluffy scrambled eggs? Here's the trick!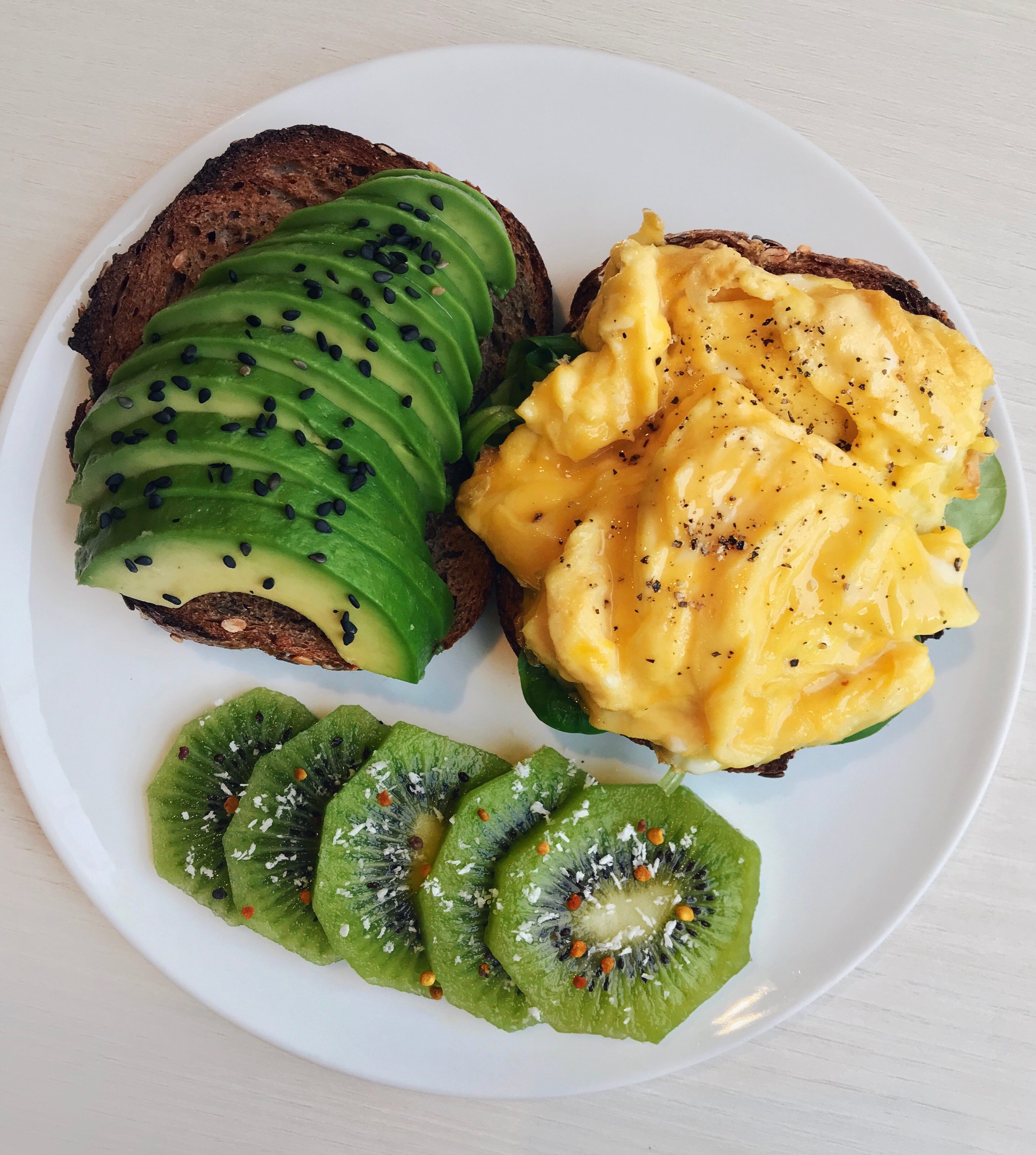 Avocado & Scrambled Eggs Toasts
On my Instagram account, I often got asked how to get fluffy scrambled eggs... There's absolutely nothing to add (no milk, cream or oil is needed) but just make sure you cook them according to the directions below.

Tutorial: I first beat the eggs in a bowl with cracked black pepper until foamy, then I pour the preparation into a pan with olive/coconut oil on medium heat. I leave the eggs for about 10/15s without touching, then with a spatula I bring the batter to the center of the pan. I do this on repeat (leaving 5/10s each time) until the eggs are fully cooked. It's easy but the key is just not to over mix the preparation once in the pan.

Hope this helps!